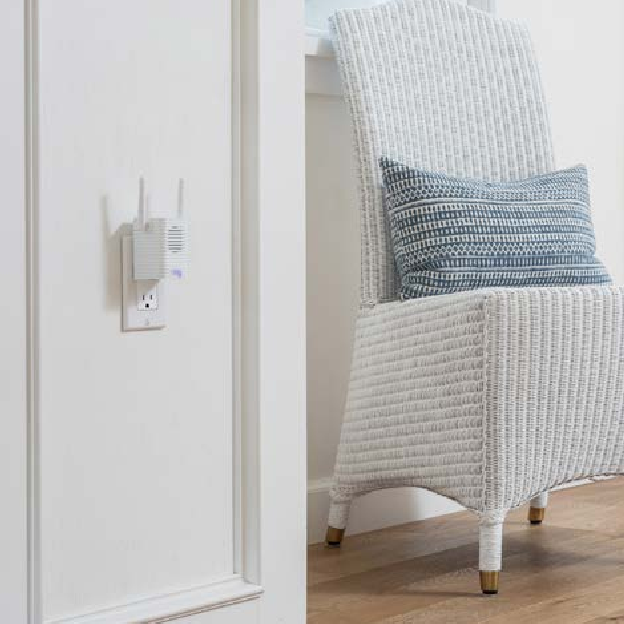 Chime Pro Wi-Fi enabled Chime and extender designed for your Ring devices.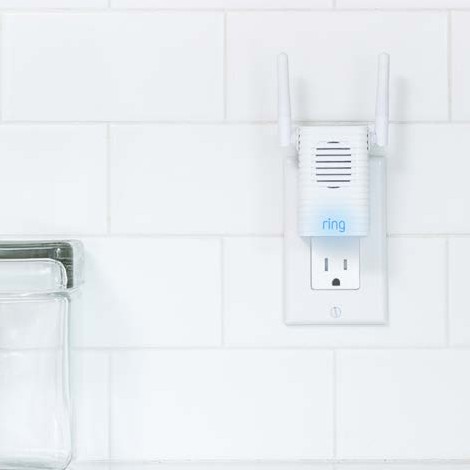 Step 1
Say "Hello" to your Chime Pro
Chime Pro instantly sounds customizable audio alerts when your Ring devices capture activity. It 's also a Wi-Fi extender, so it extends the range of your network and improves the Wi-Fi signal to your Ring devices.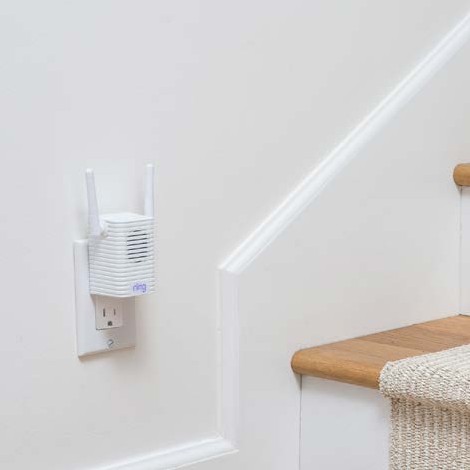 Step 2
Plug in Chime Pro
Find a location somewhere between your Wi-Fi router, and any other Ring devices you plan to connect to your Chime Pro. When the Ring logo on the front of your Chime Pro is slowly flashing blue, it is ready to be set up.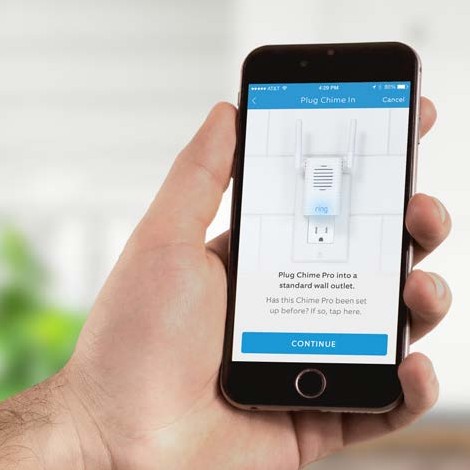 Step 3
Perform the in-app setup
In the Ring app, select Add Device. Then select Chime Pro, and follow the in-app instructions. Chime Pro can only connect to 2.4GHz networks.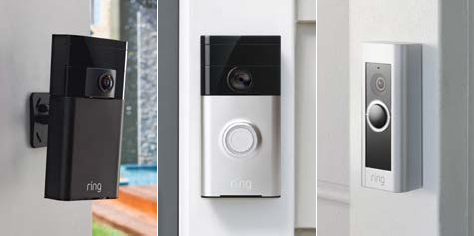 Step 4
Customize alert preferences for your Chime Pro
Following setup, select the Ring devices you would like your Chime Pro to sound audio alerts from.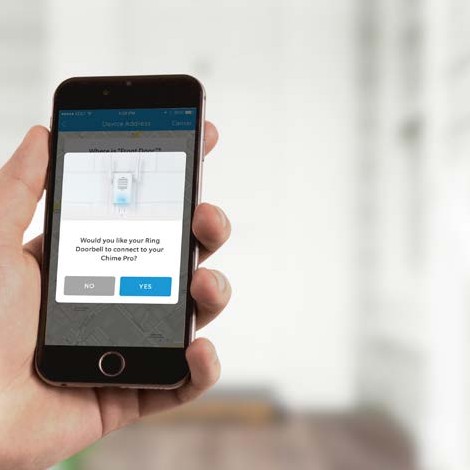 Step 5
Connect other Ring Devices to your Chime Pro
For existing Ring devices, select your Chime Pro in the Ring app, then select Linked Devices. If you're setting up a new Ring device, and you're asked if you would like it to connect to Chime Pro, select YES.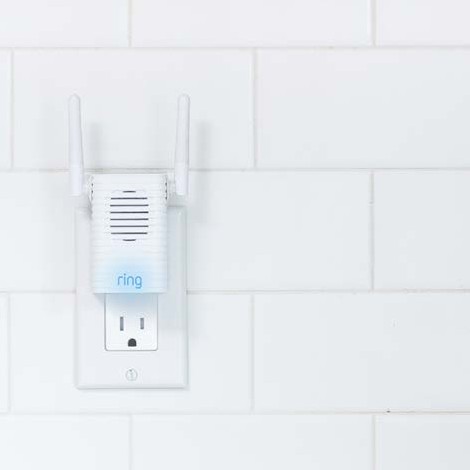 Step 6
Enjoy your Chime Pro
The Ring logo on the front of Chime Pro uses light patterns to communicate messages. Fast Pulse Scanning for Wi-Fi Slow Pu lse In setup mode Solid Online
For additional help, visit: ring.com/help
For immediate assistance, we're available 7 days a week at:
[email protected]
U.S. 1 800 656 1918 U.K. 01727 263045 Intl. +1 310 929 7085