FORTRESS P2EA-QUICK ACCESS PISTOL SAFE Thank you for purchasing a Fortress product to protect your valuables and firearms.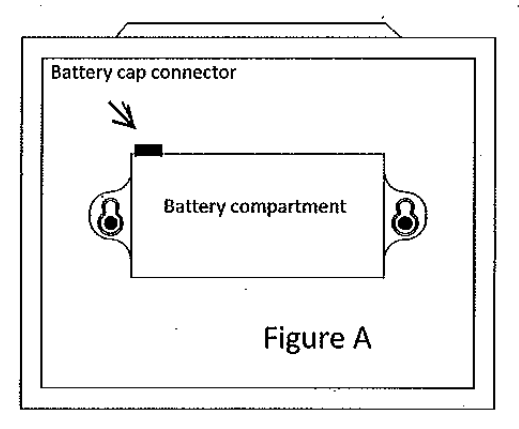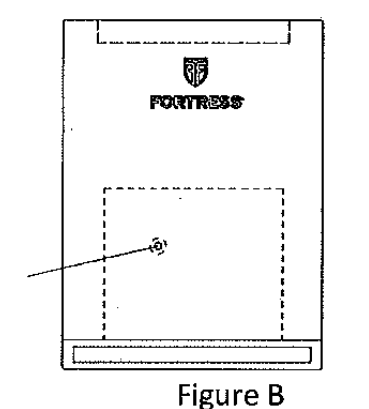 How to reprogram your lock the first time
Batterycompartment1.Open the safe with one of the included override keys.
Once your safe is open carefully remove the shelf and gently push up on the battery compartment located on the interior back wall of the safe to remove it from the notches.
Insert8,AA alkaline batteries(not included).
Replace the battery compartment back on the notches on the back wall of the safe, and lock it into place (Figure A). Ensure that battery cap connector(Figure A)is securely attached to the battery compartment.
Set your code by pushing the reset button located on top of the safe's interior, just under the keypad (Figure B).

Hold the reset button for3 seconds. There will be 2 beeps with 2 green light flashes.
Input your chosen code (must be 4 digits). The yellow light will flash twice with 2 beeps.
Input your chosen code again. There will be 2 beeps with 2 green light flashes to indicate your code is now set.

If you forget your code, you can use your override keys at any time to open your safe and reset the password. Do not store your override keys inside of the safe.
To lock your safe, simply close the door and it is secure
Your Fortress Safe is equipped with Alarm-Um Tamper Sensitive Alert systems
To arm your pistol safe press and hold the 4 (last) black button from the left, until you hear a tiny beep and the light blinks green once. If 3 wrong incorrect codes are made in succession this will cause the lock-out time, all the lights will flash to show that the keypad is locked. You can use your override key at any time to open the safe. If anyone tries to pry open or move your safe once it is armed, the alarm will sound for 1 minute alerting you and scaring off potential threats.
To Mute Keypad Beeps:
On the exterior 4-button keypad, hold the first button from the left for 3 seconds until you hear 1 beep and all the lights flash together To unmute the keys repeat this step.
IMPORTANT WARNING
Store your safe in a private location. Never leave your safe unattended while open. Keep children away from the safe. Do Not Mix Old And New Batteries. Do Not Mix Alkaline, Standard(Carbon-Zinc),Or Rechargeable(Nickel-Cadmium) Batteries. Non-rechargeable batteries are not to be recharged. Batteries are to be inserted with the correct polarity. Exhausted batteries are to be removed from the product, Store your Fortress Security Safe in a cool dry place. Keep batteries away from children.